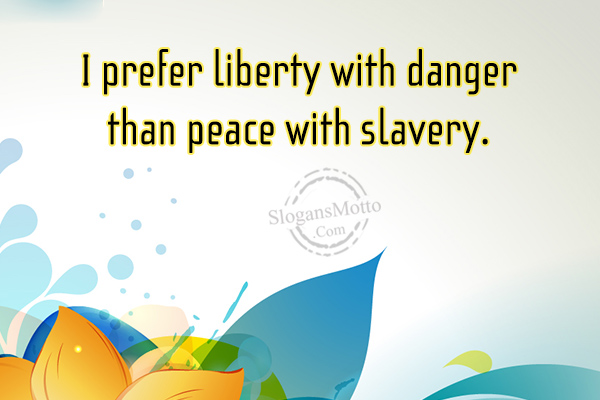 but I gotta say "Un-uh!, shouldn't happen".
What's the kerfuffle over?
Bill n Krew spell it out pretty good, here.
Article V: better read it, and there is always some question about it floating around, but my take is right there with brother Bill on this one; "We already have the laws and the framework, what we need is ENFORCEMENT"    What he didn't say, but shouldn't need to say, is that WE THE PEOPLE should be the enforcers of the rules, and stop letting the "eeleet" run roughshod over us the way they have.   
Yeah, yeah, I know, we have jobs and obligations and, and, and. I hear it often enough,,, "I don't have time to look up all that stuff"
And believe me on this, The Eeleet COUNT ON THAT attitude to get away with what they do. Maybe they have 15% of the electorate keeping an eye on them and raising a fuss over things (and I think that is a HIGH number, much likely closer to a low single digit in percentage. Like 1%, maybe.)
My biggest problem with any article 5 stuff is how easily it could be commandeered and manipulated.  I have zero doubt that there are entire TEAMS of leftist indoctrinated brainwashed legal types just standing by ready to swoop in on Soros' "GO" command, backed by BLeM/Pantifia to be the 'brownshirts' of yore.  And I have zero doubt that there is already a "New Constitution" all printed up, thought out and planned by the types like Schwab, Soros, Gates and Bezos.    "you will own nothing and be happy" type chicanery, all waiting for 'that perfect moment', like a mouse trap loaded with goodies.
Matt Bracken does a hella breakdown of what that particular event could look like.(along with some others, induced and natural occurring events that lead to dissolution of CONUS)
Now, I have thought about this, a lot, even had several in depth conversations over it, including with a lawyer, Legal aid, and some others that are more involved in politics. Some of the preferred articles to suggest: Term limits on all aspects of the political machine, not just the elected, but the appointed types. One of my favorites, Make SCOTUS a 5 seat house, but the judges are NOT appointed for life tenure, and don't take seat until AFTER the Chief Executive appointing them, leaves office. Said exec would have two alternates in the wings in case of death or inability to perform the duties as described. There is also the Sound Money amendment, but that one should be easy just by doing away with the FEDRES (which isn't federal nor a reserve). (always easier said than done, but that creature from Jekyll Island is over 100 year old now: what should have never been, desperately needs exorcised.)
Another point I occasionally harp on: Suffrage. That the 'right' to vote is NOT secured by birth, (or even in death by the demonrats). Nope, The right to vote has to be earned. color of skin, age and sex have nothing to do with it, but being a property owner of a certain amount, REAL property, not paper assets, would give a voter ONE vote in any election. If some smart 12 year old black lesbian was able to generate enough business to become said type property owner, hey, that person gets a vote! And said 'right' would be null and void if said smart 12 year old lost it all in some gamble. You have it or you don't. But to get that right, you have to prove you have skin in the game. What level of 'skin' has always been the hang-up in the discussions around this. Some say being a homeowner is enough, others think that you must be a business owner (I took a stand against that seeing how business has come to dominate politics so completely)_but we all agreed, that having some 'goal post' was better than some arbitrary age and will-he-nil-he 'let em all vote' approach. Heinlein even confronts the 'let em all vote' by suggesting being randomly assigned some formula that needs solved. You solve it, you get a vote, you don't solve it, get out of the booth and go back to educating yourself.
And I won't even touch my Grand Pulpit where I don the robes of righteous anger: Education; Not in this post anyways.
Putting all that in perspective to the opening lines, Yes, there are WAYS that the system we have CAN be improved on, but I strongly feel that allowing an Article V Convention to take place is opening Pandoras Box on some seriously crazy stuff.   It could be, and has been argued, that the orginal Constitutional Convention was sabotaged from the inside by Hamilton, who was very much a banker.   And part of me thinks that just dropping back into the Articles of Confederation that we started this country with (look at the dates, there was a gap between winning the Revolutionary War and the foundation of a Federal Government.) would do more for it, than trying to tack on more laws onto a government such as we have now (that only sees the law one way and it doesn't apply to them.).
There may be a butchers bill forthcoming, but I think it would treble in cost if there is a CON-CON, especially if it were corrupted by outsiders like Soros and other Oligarchs. Their fingerprints would be all over it for even the blind to see, and there are many many many, just like me, that would see that as 'reason enough, no more'.
Thoughts please. Am I wrong? Or as Scott Ote said, using the states side of it will keep the lawyers out of it (I almost choked when I heard that, but I will give him the benefit of the doubt, even it I think its wishful thinking )
---
---
---
Educate the young.
Our youngsters have been educated, but the last several generations, including the one I am from, have been educated by others and the controlling interests of that education had an agenda.
We are seeing that agenda attempting a birthing now, at large in our world.
In my side bar there is a link to a series of books, and I have been putting them in the footers of my posts. Yes, if you purchase a set, I will get a small kick back, but thats not the why its there. I personally bought a set for my granbehbies, and before I delivered them, sat and read them. The message is a lot clearer than the one public schools have been spreading. It is one of freedom, individualism, and yes, that word that seems to have been so maligned of late: capitalism.
And its as simple as need be. Limited government, personal accountability, self worth, meritocracy. Not social justice, more government, and universal basic income welfare vomit.
One road is freedom. It looks hard because it has one premise that covers the path: WORK. The other looks easy because it sings a song of safety and promise of hope.
One is a road to true freedom, the other a road to slavery.
I keep saying November is a turning point. Some would say its the Overton Window, but that point was passed somewhere over the last 6 years IMO. The turning point will be whether or not Team Freedom, also known as "the sleeping giant" , can be woke up. Alot of that turning point pivots on a name, one of two. I don't need to play crypto here, y'all know the playing field as well as I.
I see scenarios within scenarios as to out future and none of them are good. No matter what way it turns, the road ahead is going to be rough, and that rough is going to be for quite awhile. As stated here
"
The events of the first Trump term have shown that there is an
irreconcilable gap between those who believe in the traditional America
mythos and those who wish to replace those stories with unadulterated
Marxist-Leninism.
Those two groups cannot co-exist.
One must utterly destroy the other in order for it to survive.
The Reds have finances, organization, resources, position, and will.
The American Trads?
Be brutally honest with yourself.
Us.
Or them. (Emphasis mine)"
Not a pretty picture is it? Sounds similar to justification for genocide on a way, doesn't it? Not the first I've heard that tone either, not in recent months. I've heard call to eradicate the white, or enslave them. They chose different wording but boil it down to bare facts and those were the goals.
Now I'm hearing terms like "the left is a mental disorder and can't be cured; it must me excised".
Now, as for being a mental disorder, I have a hard time arguing against. Any ideology based on emotion first and logic never is an infantile base that needs to be,,, isolated I'd agree, eradicated? Only as a last resort. Maybe if there were another planet where one side or the other could go and call the whole experiment off,,,,
Yeah, fools dream, or Elon Musks? Maybe that is his goal; whackadoodle as his ideas may be, they seem to work, and he is able to hire the number crunchers to make them work.
And maybe there is a separation of thought that irrevocable. Maybe the only solution is the final one.
I'm just one little fish in a very large ocean. Might even say that I am just one H2O molecule amongst a quintillion others,,,
I don't stick to one source, I bounce around a lot just to feel the pulse of things. One side tries to be objective. They do this because their only aim is to be left alone to build their dreams. The other side always seems to make one assumption right out of the gate: that they can make people "better".
I say we need to educate our young, and I mean that. I don't want to indoctrinate my littles with "this is how it is", I want them to be questioning, always, I want them to have a foundation so that when myself and their mom is no longer around, they can stand on their own and make the choices that improve themselves and those around them, WITHOUT lowering someone else. Fair trade, truly freemarket type benefits all parties, but we don't, and haven't since 1913, have a free-market.when you have to work nearly four months out of a year just to pay "Uncle Sam", you are NOT free and the market at large is mailnipulated to get even more from you. (Think big business actually pays taxes? Think again sweetheart, they adjust the price so that YOU are the one paying that tax, not them. They just do all the paperwork and write the check that your hard earned lucre paid for.)
No, freedom isn't easy. It can be painful, dreary, even fatal in some instances. But the alternative is drearier still, is usually poverty ridden (unless you are higher in the controlling party) and in many instances is fatal.
I choose the first path, been on it at a personal level for 12 years now. And if I have to fight others to stay on my path, well, its been some time, but the lessons I was taught are still hardwired in, and I can still hit an 8″ pie plate @500yds with Irons.
No, I dont relish the idea, but I know I don't, and won't, lose sleep over such a deed.
Check out the link please, Conner is doing a great thing and I am trting to help him out. It may be too late to turn this trainwreck around, but if we can teach those that will be around afterward,,,,
---
Nope, not relating to mechanical things or boomsticks, just one of my random word-spill posts about everything and nothing.
I really jumped into the rabbithole with those questions I posted a few months back. With that in mind, I gotta say it: our educational system is WOEFULLY inadequate. Here's a simple example; did you know that Sir Isaac Newton was the progenitor of the original Gold Standard? Yup, the guy that created Physics, defined several natural laws, etc was also a Treasurer of England and helped usher in an economic evolution by tying a commodity to a fiat currency. I had no idea until recently.(wasn't the first I'm pretty certain, but was the first documented Name of such.)
So where does that lead to, Rothbard? Mises? Keynes(if you can decipher his dribble from his drool.)? How about Rush!?!?! (The band, not the talker.) The song 'Lessons' is one of my favorites. Or "The Trees"; a perfect analogy to the lunacy of government interventions in race issues. "The trees are all kept equal by hatchet, axe, and saw." is the closing line in that one. What a way to use analogy to state that all government policy is backed by a loaded gun. (Billy Beck said "at the bottom of every government stack of papers is a loaded gun."   Sadly he stopped posting years back, and now I can no longer find his site.)
Book writing is work, but something I don't find as exhausting as other things I have done. In fact, I have to set an alarm on my phone to get me out of the chair and doing some stretching to keep from getting all stiff and achy. To keep the muse from blowing away like dust on the winds, I have to have the alarm ease in to full volume. If I didn't, as I found out a week or two ago, I'd keep going until I was not worth a damn the next day. Sorry, not giving away any hints of what I'm writing currently. Maybe later when its near finished and I need it screened by an unbiased source, but not yet.
The How to book is going back to the printer for its second round of proofs. I could probably make this easier on myself by using Kindles creator, only,,,
Kindle doesn't have a Linux version of it and I really have zero desire to go back to a win'doh'z unit. Not the first time and won't be the last, that I have had to 'make do' due to my 'puters OS. I've never had luck with the emulator 'wine', it always crashes my system.
Ok, now i have to spill it all out. My current rabbit-hole has my teaching urges itching like a mess of chiggers. I've even found myself scoping out apartments near my daughter so that I could be closer to teach the granbehbies, or at least try to teach them something. I know my bloodline: we are all stubborn, thick headed mules when it comes to learning. We do learn, eventually; usually after the 2×4 has broken over our skulls, but we do learn. And we NEVER forget the lessons. But the stuff I want to show them is stuff that will never be shown to them if their education is similar to what mine was. (More than likely its worse now. In some instances, I know it is worse.)
My moving back up there is an idle thought, and not likely to happen; I'm rather anchored in here with a house, shop tools, fat dog, and preggers cat.  But slaking my thirst to teach is becoming a distraction in other areas.
And its not helping that about half of my bookshelves are buried under educational texts that I have purchased so that I have tools for teaching the grandkids. If I have never stated it, my dream in high-school was to become a teacher. Its been a rather convoluted journey so far, but I never let that dream go. With that said, I wouldn't want to be a white male teacher these days: to many ways a disgruntled student could ruin your career, especially with it being so easy to do things with cell phones. (Locally, a male teacher was recently sent to jail for receiving a 'sext' message from such a disgruntled student.) As I am white, and quite certainly male, I'll pass on getting set-up for annihilation like that.
Maybe if I were to say I self-identify as an owl. 😜 Naw! I'd still have to deal with the libtard delusional mentalities running the incarceration education hellholes. Pass.
NEXT!
When does one stop worrying about collapse and start embracing it? How about when you realize that we our well into year 10 of it? Yup. That was my conclusion after I posted up that chart the other day. FYI, a rumor flew across my emails a day or two ago about Trump "possibly" re-establishing a gold standard. No idea if its real or not but a little digging and I am seeing reactions that indicate its either possible, or the rumor is wider spread and people are reacting accordingly. If it is real, get gold now. Not certificates, but the hold in your hand heavy stuff. (Quick check this AM and gold was sliding up again. $45/gram and rising.) The reactions from the Keynesian side will be worth documenting if this is real. If you can't get gold, go for silver as it will likely scale up as well. And if you can't get silver get the other three precious metals; lead copper and brass, because you never know. Note: a gram of gold is slightly smaller than a US dime: easier to store, carry, and use if need arises. One dealer I know of sells a 'credit card' perforated in 10- 1gram squares. If you can find them, you'll likely pay a premium for them as they aren't common. Said dealer has a 10% markup on the ask level for his 'cards'.  I mentioned in the post talking about "life after google" that blockchain is likely the wave of the future in finance, and this doesn't change that opinion, it would only delay it, maybe.   It may even accelerate it as I think going back on a gold standard at this juncture, especially if the rumor is accurate about fixing it to a $10000/oz mark (no typo there, 4 zeros!).   I can only see turbulent times for all; savers investors, and business.  Banks are going to be fighting this tooth and nail because it would kill fractional reserve banking; at least at the level they are used to playing.  Note, the last two times that something of this ilk was proposed, the President was either killed or shot at.    JFK proposed a silver certificate and died.  Reagan started discussing it and was shot shortly thereafter and the whole matter disappeared. I am not saying there is a correlation  but it sure is pretty coincidental.
Again, I have zero information of the reality of this,,,
Money may not be the root of all evil, but large quantities do attract a shitload of evil.
NEXT!
Stoopid is as stupid does, Right?   I can't figure don't want to figure out how the stoopid has become so prominent in our world, and there are days where I feel I am an extra in the Idiocracy movie.   Its scary.  May be that the area I live in is just a little thicker in dumb than other places, but I hear from others that they witness the same.   Good lord, we need something drastic to happen if that's the case.   Yah, seems a little ironic coming from a guy that wanted to grow up and be a teacher, huh?  That isn't the cause of that itch though; I know one person can't make that drastic of a change without an exponential amount of violence first.  I'll pass on that too.   I read something recently over at Irish's place that fits. "If I lived everyday as if it were my last, the body count would be staggering."  Yup, I can say that would be fitting.
ayup!  when the intelligence vampires are about,,,,
---